SAPS Meets DFW Ghost Hunters
On the evening of September 23, 2006, SAPS conducted a presentation for DFW Ghost Hunters. Here's what happened.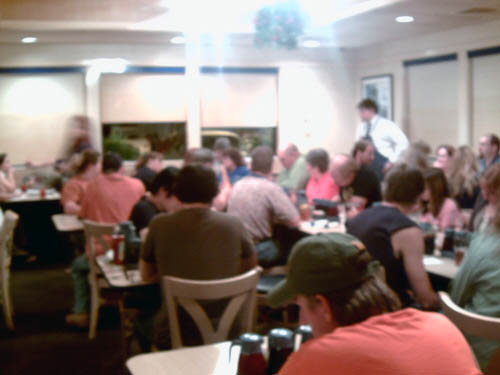 Amy of DFW Ghost Hunters asked us to speak at a meetup for ghost hunters in the Dallas/Fort Worth area. SAPS members Alison, Mary, Christina, and John along with correspondent Richard put together a presentation to test out ghost hunting equipment and evidence. The presentation was split into four different parts. Visit each one for more information. Also visit DFW Ghost Hunters at: http://www.dfwghosthunters.com
Participants who showed excellence in the realm of EVP and Dowsing were given Cafepress "I Love SAPS" buttons. Get yours here: http://www.cafepress.com/saps_store
Back to the reports.